7 Best Digital Business Cards of 2023 (Top Providers Ranked)
Are you looking for an easier way to share your business credentials? Digital business cards might be in the cards! With their ease of customization, quick exchange times, and overall efficient communication process, digital business cards are a must-have for anyone looking to get ahead in the professional world.
Do you know the key to successful networking and connecting with potential partners, clients or employers? Many professionals might not realize it, but having a well-designed digital business card can make all the difference.
Here are the top Digital Business Cards
1)Popl ebusiness card lets you link your site, business description, contact information, email, and many other important things with just a tap!
2)Compatible with IOS and Android.
1)Beaconstac's digital business cards easily integrate with CRM and Scheduling Tools.
2)The solution is GDPR and SOC Type 2 compliant with SSO login and multi-factor authentication, hence it says secure digital business card solution in the market.
We're reader-supported. When you buy through links on our site, we may earn an affiliate commission.
What is the Best Digital Business Card?
In the digital age, having a business card is no longer optional, but an essential tool for personal and professional networking.
A great digital business card has the power to make a lasting impression and create an outstanding professional image.
It can be your most valuable networking tool, helping you promote yourself effectively and making it easier than ever to stay connected with clients, partners, and other colleagues.
These are my top recommendations for digital business cards and feel free to check out a few more resources below.
Best For Individuals: POPL
Best For QR Code Business Cards: Beaconstac
Best For Classy designer Cards: V1CE
1) POPL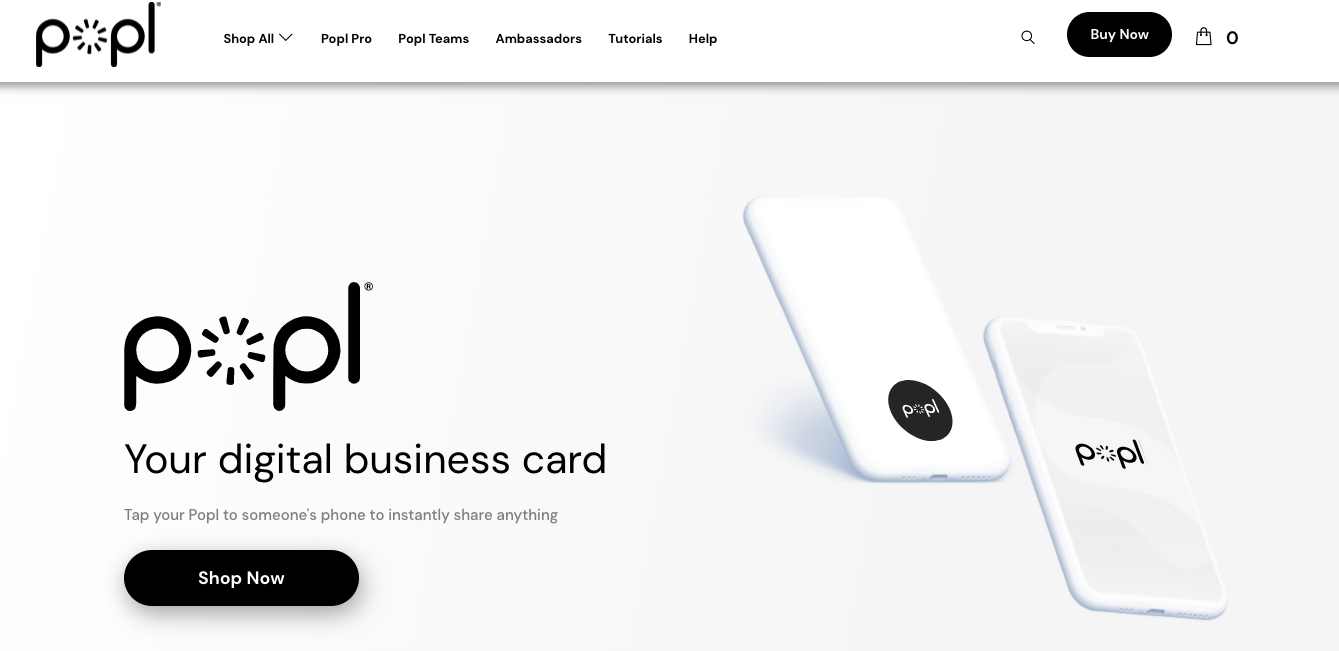 The POPL NFC card combines the greatest features like Share with Apple, Google wallet. We can take it a step further and create your electronic business card thanks
A few key players have emerged as the digital business card market has developed, and Popl is questionably one of them. if you have a doubt about How to use POPL.
Key Features
Your Company logo and other details are editable on both your NFC sticker and your QR code.
With only a tap, you can add your website, company description, contact details, email, and many other crucial elements to your Popl ebusiness card! even without having to unlock your phone.
Avinash Take
What I liked most was the Designs and we can send our digital business cards via text message, email, Airdrop, email signatures, Zoom backgrounds, iPhone widgets, and more
Pricing:-
2) Beaconstac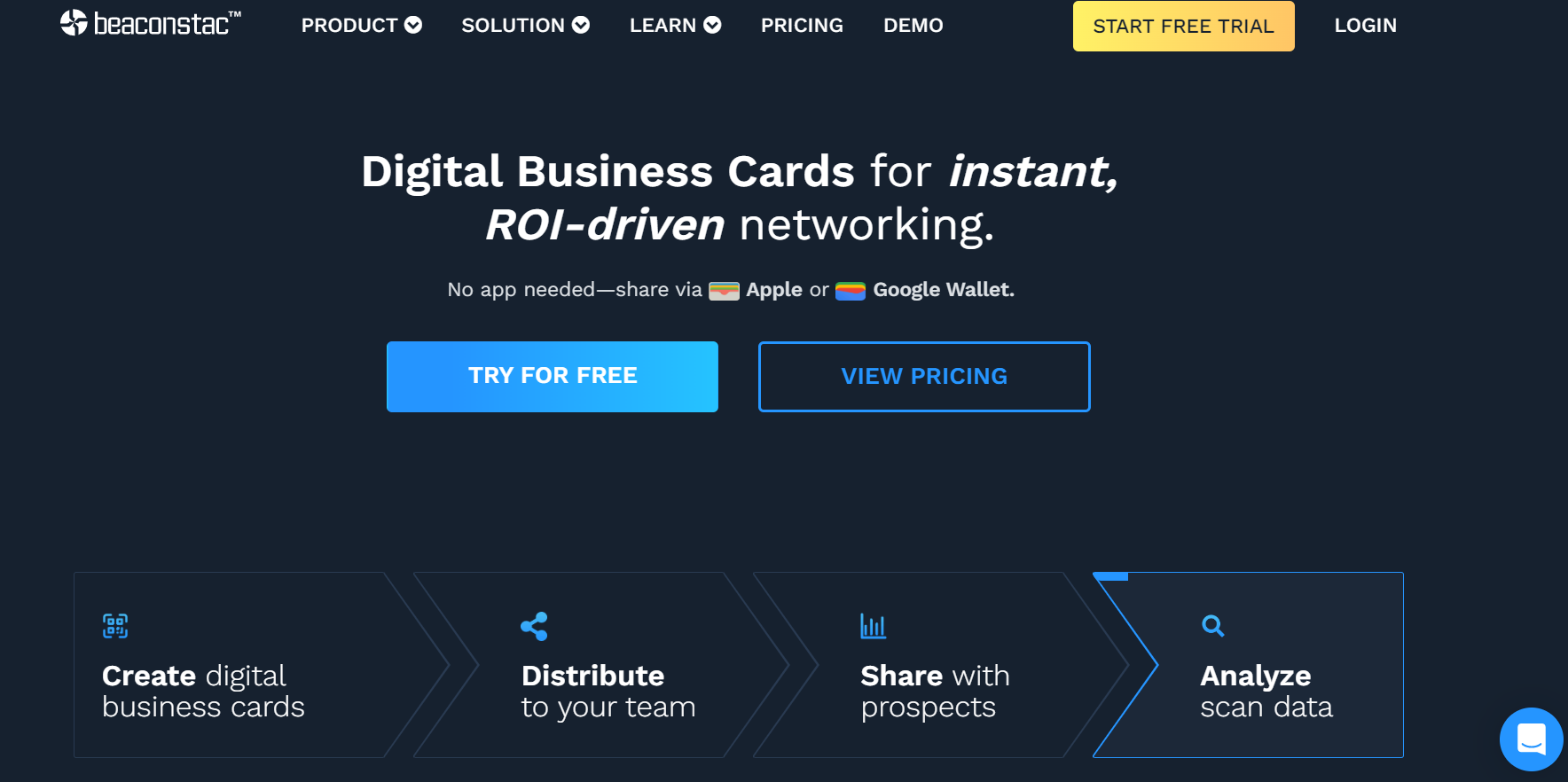 Beaconstac is a leading provider of digital business cards, offering users an easy and efficient way to share their credentials with others.
•Beaconstac ensures the security and protection of any details entered into the business card generator.
• Beaconstac's digital business cards allow users to create electronic business cards at scale, making it easy for enterprises to generate bulk orders.
Key Features
You may update your contact information without modifying your business card or QR codes by creating dynamic QR codes. Beaconstac has updated the technology features.
They've worked hard to improve their security (SOC-2 Type 2 & GDPR Compliant) so you can rest easy knowing your items are protected from malicious hackers.
It has bulk creation feature you may quickly create up to 2,000 digital business cards using their bulk creation option.
Beaconstac's digital business cards allow users to create electronic business cards at scale, making it easy for enterprises to generate bulk orders.
# 2nd Take
Another great digital business card company that makes unique QR codes to bring together the best of digital and physical cards.
Pricing:-
3) V1CE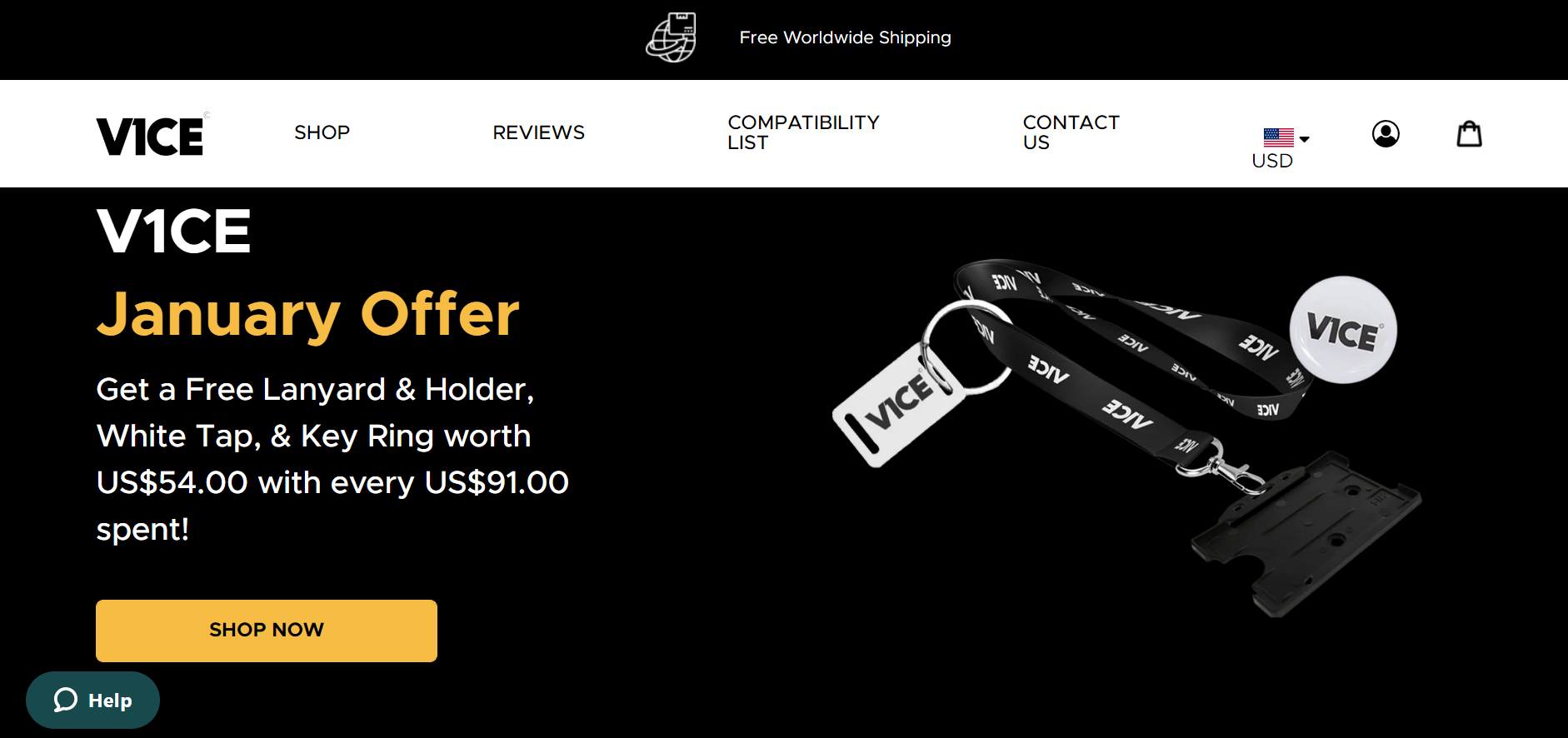 V1CE is the best digital business card provider you can find. With V1CE, it's easier than ever to create and share your professional profile with colleagues, employers, customers, and more.
We strive to provide our users with an intuitive platform that allows them to customize their cards to represent themselves truly. Our digital cards can easily be shared through email and text, making it easy to stay connected.
Key Features
The user experience is really good and on par with what others offer.
Free shipping worldwide.
You can change your information in real-time, so you don't have to print new business cards every time.
# 3rd Take
With V1CE you can have a unique and eye-catching card that stands out from the rest. They offer a variety of card types to choose from, including wood, metal, and plastic cards.
Pricing:-
4)Blinq
Blinq is a revolutionary digital business card service provider that helps individuals and businesses alike create modern, digital versions of their traditional paper business cards.
With regard to building a digital business card, Blinq is one of the best-known and most often-used platforms, and for good reason.
You can also create an NFC business card to keep in your wallet when networking if you prefer the tactile experience of holding a physical card.
Key Features
You can configure a widget on your smartphone or Apple watch for quick access so that you always have your business card.
Blinq is actively working for SOC2 accreditation since the company takes security and data protection very seriously.
You can add links, social network pages, payment choices, and a website to the configurable landing page in addition to your standard contact information.
# 4th Take
Easily Accessible on a smartphone or Apple watch. Blinq is COVID-safe, secure, environmentally friendly, and a real talking point with customers.
Pricing:-
5) Mobilo
Mobilo is the best digital business card you can get. Convert meetings into leads and give them your contact information without speaking.
Our state-of-the-art integrations and technologies are changing how the business world connects.
they have a goal to eliminate paper business cards and the associated waste and pollution they cause.
Key Features
Their Teams dashboard is excellent and simple to use. They provide HR/CRM connectivity for large businesses with hundreds of employees, which will be automatically activated or deactivated as new employees are hired or fired.
Their digital business card apps are fully adaptable for an exquisitely individual experience.
I personally like their Business cards made of wood would be ideal if you work in the home renovation industry.
# 5th Take
This is the best business card service that easily connects to apps and CRM tools. We can link the business cards to your website, and all of your social channels.
Pricing:-
6) HiHello
HiHello is revolutionizing digital connections by providing virtual business cards that are easy to send and share. Utilizing digital card technology, HiHello makes it simple for individuals and businesses to stay connected in an increasingly digital world.
HiHello digital business card has all the features of traditional business cards, including your name, contact details, social profiles, work history
Whether you're making digital business cards for the first time or you've done it before, HiHello will make it fun for you to make your cards.
Key Features
You can easily give your card to anyone, even if they don't have the app. This is important because not everyone will have the same app as you.
You can share the card through email, a QR code, social media accounts, a link, or an NFC tag.
Integrations with top apps like Zappier.
Customize your card to match your company logo.
HiHello offers free and premium digital business card subscriptions for those looking to improve each person's experience.
Our Take
We can easily share your virtual business card using a QR code or send it through email, text, or social media. Easily integrate with the best apps like ZAPIER.
Pricing:-
7) Canva
Canva is a digital business card service provider that provides digital business card solutions to help entrepreneurs and businesses create professional digital business cards.
With Canva, users can make use of digital business card makers to easily customize digital business cards for their desired look and feel.
Canva offers a wide range of features such as logo maker, custom fonts, and access to over a million images, stock photos, and videos to help users create digital business cards that reflect their brand or identity.
With Canva's digital business card solutions, businesses can save time, and money we can make both physical business card and digital business card. Canva was good for organizing business cards.
Key Features
It is a design app with thousands of perfect templates.
You can format it in any way you want to include whatever information.
# 7th Take
Canva is Another great digital business card company with a wide variety of templates. We can use this design in physical business cards also.
Pricing:-
Conclusion
Overall, when picking the best digital business card creator for you, be sure to consider what you need and want from a business card app. Other factors such as your budget may also play into your decision-making process.
With so many options available, there's no official best or worst business card app – it all comes down to preference in the end. Have you had any experience with creating digital business cards? What drew you to that particular app or program? Let us know.
Do some research and read reviews before making your final decision. Have you found a digital business card creator that you love?
FAQ'S
Can I make a digital business card?
Yes, you can make a digital business card either by using an online service or creating your own.
With an online service, you can choose from templates to customize and create your desired business card within minutes.
Alternatively, if you have design skills, you could use software such as Adobe Photoshop or Illustrator to craft your perfect digital business card.
Both options are great for making a professional impression and displaying important contact information like your website URL, address, telephone number and social media handles.
Why do we need Digital Business Cards?
Electronic business cards are becoming more and more popular in the business world. They're a convenient, and eco-friendly way to make digital connections that last.
With the right digital business card solution, you can stand out from competitors and make an everlasting impression.
A virtual business card offers environmental benefits with the convenience of electronic storage and online distribution capabilities.
Electronic business cards save you paper and are easier to share than physical cards, allowing you to quickly and efficiently create a network of professional contacts.
By choosing the best digital business card for your needs, you can digitally store all of your certifications, credentials, skillset information, website links, contact information, and more for easy access for potential employers and clients alike.
Digital business cards are a great way to easily share your contact information with potential clients and connections.
They also help keep your physical business card inventory low and reduce the need for the costly printing of paper cards.
Digital business card makers can be stored online, helping you to quickly send them via email, text message, or social media platforms.
Having digital options also makes it easier to update your details as needed without needing to reprint several new physical business cards.
Plus, digital cards are more environmentally friendly than traditional printed versions!
Are digital business cards worth it?
Yes, digital business cards are worth it, as they provide a convenient and modern way to exchange contact information, connect with potential customers and partners, save time in the process, and even help reduce waste.
Additionally, digital business cards offer many unique features that physical business cards cannot such as analytics on who has viewed your card, electronic payments for goods or services rendered and more.
Ultimately, digital business cards can be an excellent investment for businesses looking to streamline their operations and stay competitive.
How to create digital business cards?
Creating digital business cards is a great way to stay organized and make sure your contacts have all the information they need.
Start by collecting your contact details, including name, contact number, email address, and social media profiles.
Then use software or an online service to design your cards using customizable templates, logos and images.
Once you're finished with the design process, save the card in various file formats like PDF or JPEG so it can be shared easily with others via email or text message.
Finally, print out copies of your card so you can hand them out at networking events or store them in physical wallets for convenience.
How To Create a Video Business Card?
Creating a video business card is an effective way to stand out from the competition and make a lasting impression.
The key steps to creating a great video business card include choosing the right format, finding the right visuals, writing an engaging copy, adding music or sound effects, and crafting your call-to-action.
Additionally, be sure to keep it short—most video cards should be less than one minute in length—and consider including personal touches such as behind-the-scenes footage that show your company's culture.
With these steps in mind, you can easily create a stellar and memorable video business card that will help you reach customers and network with partners effectively.
What's the best virtual business card app?
The best digital business card apps for creating and managing your contact information is Full Contact.
It offers a wide range of features, including voice-to-text options for inputting your data, scanning QR codes to collect contact details automatically, real-time updates to always keep your contacts up to date, and integration with other popular CRM tools.
customizable templates and design themes make it easy to create professional-looking cards that can be shared via text message, email or even printed out if needed.
The app also includes analytics tools so you can track metrics like engagement rates and how many times someone has viewed your card.
With its comprehensive feature set and user-friendly interface, FullContact is the ideal digital business card solution for both individuals and businesses alike.
Why digital business cards are the future?
Digital business cards are the future because they offer businesses and individuals a more efficient way to share contact information.
With digital business cards, it is easier and faster to send out contact details compared to traditional paper cards, as well as being much more environmentally friendly.

Digital business cards can also be easily edited or updated. Additionally, many digital solutions offer features such as tracking who views your card and additional analytics about how often your card is shared.
To sum up, the advantages of using digital business card scanner make them an ideal choice for anyone with a need to exchange their contact information in today's increasingly tech-savvy world.
How can I make a digital business card for free?
You can make a digital business card for free using a variety of online services for small businesses. These services allow you to create beautiful designs with your choice of colors, fonts, and layouts. Some popular options include Canva.
You can also find pre-made templates that you can customize to fit your brand identity better. Once created, you can easily share the link with contacts through email or social media platforms like Facebook and Twitter.